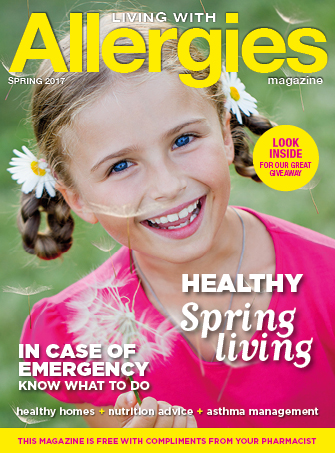 LIVING WITH ALLERGIES is a trusted one-stop publication for anyone with an allergy.
Each issue features news, views, expert advice, latest research, new products, great recipes and inspiring real-life stories.
Our core mission: To provide consumer-focused, easily understood and seasonal information about allergies, their management, prevention and treatment. Our key message: You can take control of your allergies and we can help.
LIVING WITH ALLERGIES covers all forms of allergic disorders in adults and children including food allergies and intolerances, asthma, eczema, dermatitis, hay fever, insect stings and environmental allergies.
We provide practical information on traditional medical approaches, natural therapies and the latest cutting-edge treatments. Every issue includes a special focus on children with practical advice for parents on how to manage their child's allergies day to day.
New Zealand has one of the highest allergy and asthma rates in the world.
Allergies affect an estimated one in three people at some time in their lives.
Advertising & Media Links