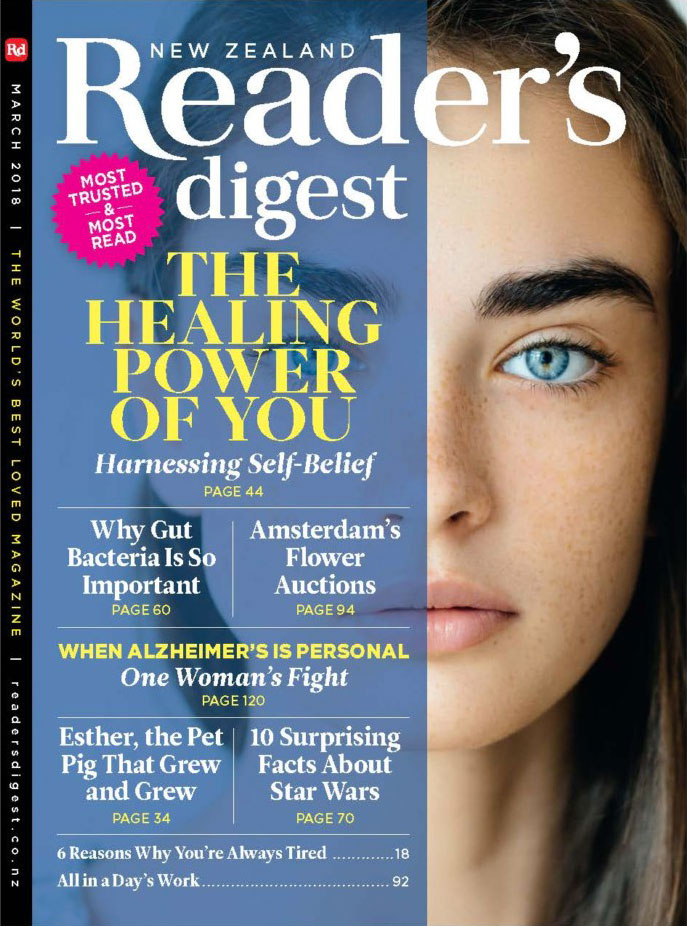 Everything You Need – All in One Read
Reader's Digest is the world's best loved magazine. Since its inception in 1922, the magazine has continued to grow and expand. Each month it is published in 46 editions, spanning 18 languages, with a global readership of over 40 million people.
Reader's Digest readers are amongst the most loyal in the magazine industry – the average subscriber stays with the magazine for more than five years. The subscriber rate for the New Zealand edition is currently 70%, presenting advertisers with a unique opportunity to reach a guaranteed audience.
Advertising & Media Links
Readers Digest Statistical Profiles